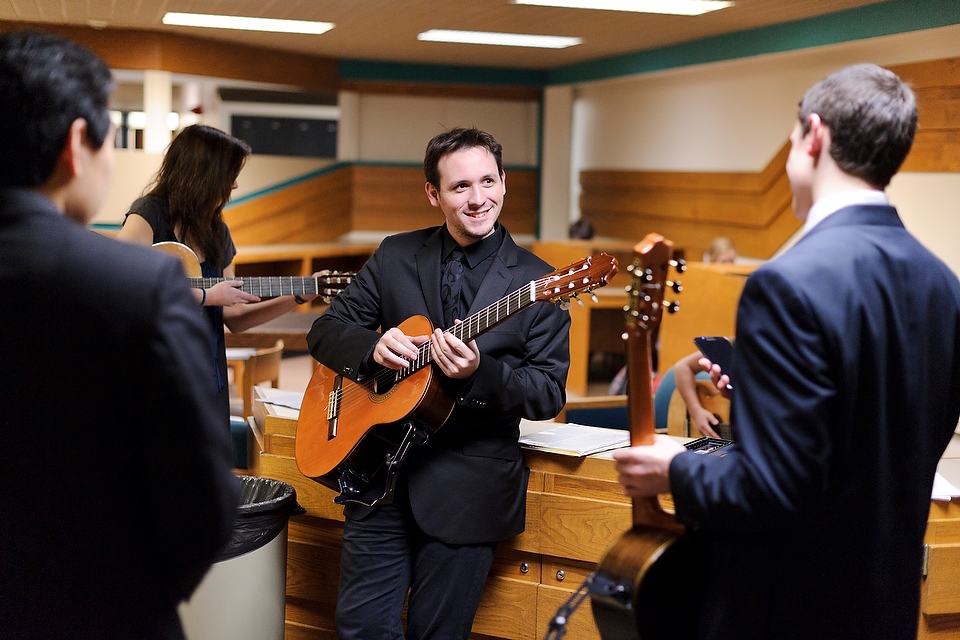 Contact me to inquire about music lessons!
Teaching Philosophy
Anthony has a great passion for working with students and helping them to succeed in achieving their own musical goals. As a teacher, Anthony's primary motivation is to foster creativity, confidence, and independence in his students. Through a focus on musicianship, music theory, and technique, Anthony hopes to cultivate student's abilities to learn and comprehend music quickly and efficiently. Over the course of several lessons, students will ideally develop methods to create music ways that reflect their personal voices. Anthony encourages his students to be confident improvisors as well as performers of written music and to make use of both acoustic and electric media.
Rates
1 hour – $60
45 minutes – $45
30 Minutes – $35
* A $5 charge is added for in-home lessons further than 30 miles from my home studio.
I am available for sessions in my home studio, at students' homes, or via Skype (or another online conferencing platform).
Scheduling and Cancellation Policies
I like to develop a flexible relationship with students as I know that schedules might change from week to week, including my own. I am open to moving lesson times around to accommodate students, as my schedule permits. I do ask that students give me at least 24 hours notice about a lesson cancellation, otherwise I will bill as if the lesson took place (except in the case of emergencies).
What People Are Saying About Anthony
"Anthony has accomplished wonderful things with Alex…after only a couple of lessons this summer, Alex was playing entire songs and started composing his own. It just blew us away!"
"He is very skilled, articulate in music as well as the history of the guitar and its music, and, most of all, very patient with his students."
"My daughter has taken guitar lessons with Anthony for more than 6 years. His instruction has consistently been of the highest quality. Anthony adjusts his teaching methods and expectations to suit his students' individual needs. We are grateful for his patience and dedication."
"I am in awe of Anthony's musical and artistic talent.  I treasure his ability to teach and share a passion for music and highly recommend Anthony to anyone looking to enrich their lives with music or art."
"He excels in all pedagogical areas, even as a young teacher. He really connects with his students."